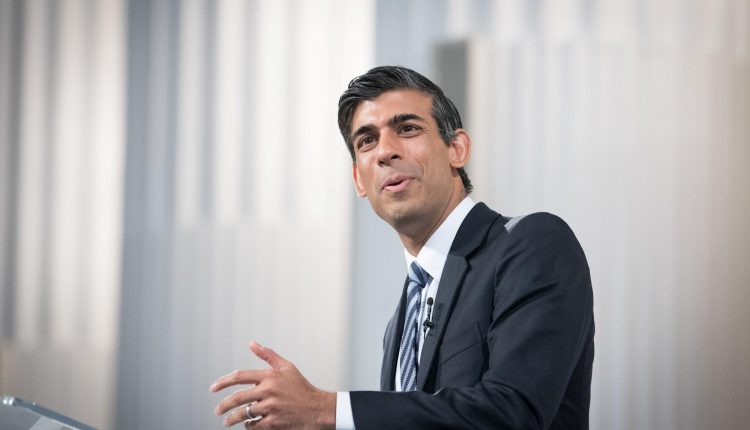 UK's final COVID support loan bill hits £ 80bn
The UK government has spent £ 80 billion ($ 100.8 billion) to support businesses through COVID-19 loans, according to the latest official calculations.
The Treasury said on Tuesday that banks had granted 1.6 million business loans under government-backed support programs such as Bounce Back Loans, Coronavirus Large Business Interruption Loans (CLBILS) and the Future Fund. The various programs were put in place on a short-term basis last year to give businesses quick and cheap access to cash to keep them afloat during the worst stages of the pandemic.
The first loan programs were opened in March 2020 and closed on March 31, 2021. Lenders participating in the programs had until the end of May to complete the processing of applications.
Read more: "Freedom day": companies ask for more clarity on future rules
Bounce Back loans made up the majority of loans, with over £ 47bn distributed under the banner last year. The program has allowed small businesses to borrow up to £ 50,000 with minimal checks. The loans are 100% guaranteed by the state.
£ 26bn has been provided through Coronavirus Business Interruption Loans (CBILS) and more than £ 5bn of Coronavirus Large Business Interruption Loans (CLBILS) have been offered.
Additional funding of £ 1.12 billion was provided to 1,140 high growth companies through the Future Fund. The program, which ended on January 31, was designed to support innovative UK companies that typically rely on equity investments rather than debt.
"I am proud of the extraordinary extent of the support we have offered since March of last year – we will continue to support businesses and protect people's jobs as we recover from the coronavirus," the British Chancellor said Rishi Sunak in a statement.
Total loan assistance does not include wage subsidies provided by the government under the leave scheme. The Treasury has spent over £ 65 billion to pay people's salaries under the program.
Read more: UK faces triple threat of pandemic, climate change and rising debt
Businesses can continue to access government guaranteed loans through the new payback loan program, which opened in April and will run until the end of the year. Startups will also have access to the new Future Fund: Breakthrough program, which is expected to launch later this month. Both offer less generous terms than their counterparts last year.
Businesses also continue to benefit from holidays, business rates and VAT relief, as well as an extended moratorium on business evictions.
The government has implemented the Pay as You Grow program to help businesses repay coronavirus loans. Businesses can withhold repayments for up to six months and extend their repayment periods from six to ten years.
Watch: What is inflation and why is it important?